save electric vehicles: Today Here in this article, we are going to share with you the Save Electric Vehicles price, Technical Key specifications, and Images.
You may also get the Save Electric Vehicle Customer service phone number, dealer locations and more. I hope you like it.
Save Electric Vehicle is a famous manufacturer and supplier of a premium quality range of Battery Operated Loading Cart, Electric Bikes, Campus Golf Car, Rickshaws, School Cart and  Garbage Cart.
Also See:
Now you can check the Save Electric Vehicles each single model information below.
Save E-Rickshaw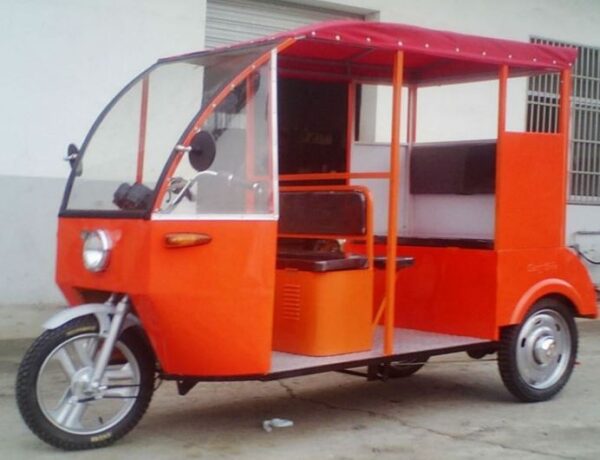 Save E-Rickshaw Rickshaw Price
Please contact us on this toll free Number: +91 81540 83753
Save E-Rickshaw Specification
Mileage – 80-100kms / charge
Maximum Speed – 25kmph
Battery – Lead Acid Rugged Battery
Voltage – 48V
Gradient – 10 degree
Suspension – Front(Independent front suspension with compression spring) Rear(leaf spring with hydraulic shock absorber)
Capacity – 4 Passenger + 1 driver
Electric Unit Consumed per charge – 5-6 units
Body – Treated tubular steel
Save E-Loader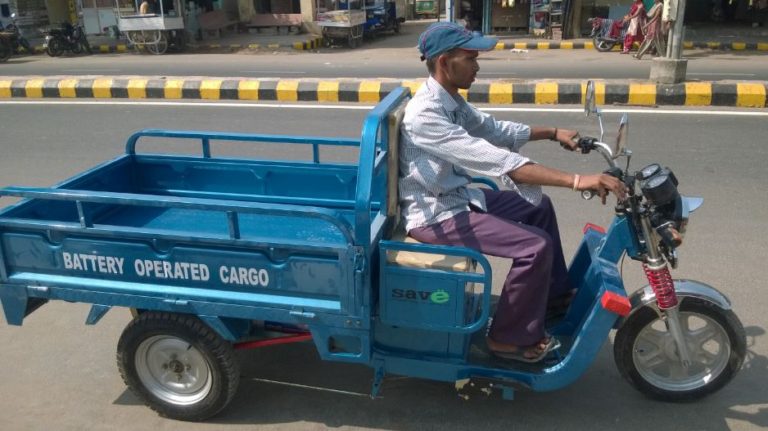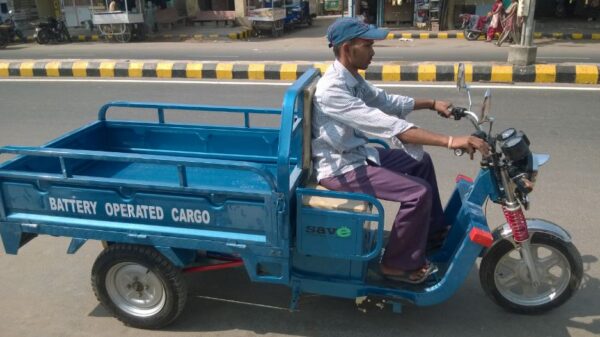 Save E-Loader Price in India
Please contact us on this toll-free Number: +91 81540 83753
Save E-Loader Specification
Mileage – 60-80kms / charge
Maximum Speed – 25kmph
Battery – Lead Acid Rugged Battery
Voltage – 48V
Gradient – 10 degree
Suspension – Front(Independent front suspension with compression spring) Rear(leaf spring with hydraulic shock absorber)
Capacity – 300 kgs to 1000kgs (Variant wise)
Electric Unit Consumed per charge – 5-6 units
Body – Treated tubular steel
Save E-Garbage Van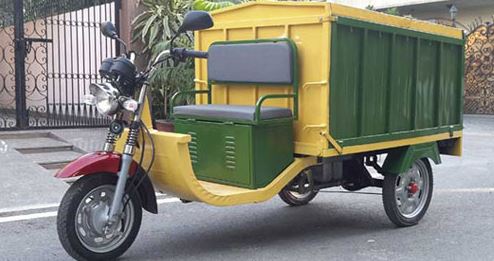 Save E-Garbage Van Price in India
Please Contact us on this toll-free Number: +91 81540 83753
Save E-Garbage Van Specification
Mileage – 60-80kms / charge
Maximum Speed – 25kmph
Battery – Lead Acid Rugged Battery
Voltage – 48V
Gradient – 10 degree
Suspension – Front(Independent front suspension with compression spring) Rear(leaf spring with hydraulic shock absorber)
Capacity – 300 kgs to 1000kgs (Variant wise)
Body – Treated tubular steel
Save E-School Van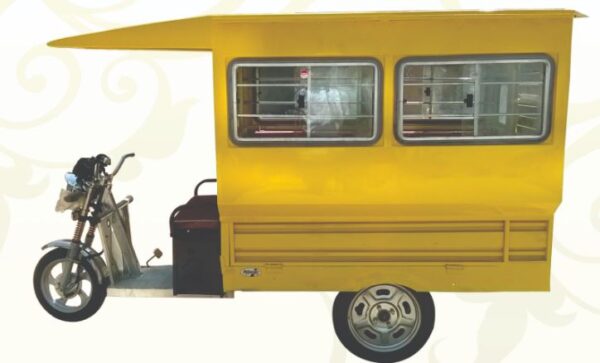 Save E-School Van Price in India
Please Contact us on toll-free Number: +91 81540 83753
Save E-School Van Specification
Mileage – 60-80kms / charge
Maximum Speed – 25kmph
Battery – Lead Acid Rugged Battery
Voltage – 48V
Gradient – 10 degree
Suspension – Front(Independent front suspension with compression spring) Rear(leaf spring with hydraulic shock absorber)
Capacity – 14-16 students (within the age of 3-10)
Body – Treated tubular steel
Save E-Bike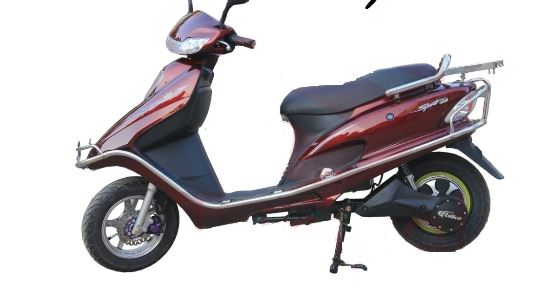 Save E-Bike Price in India
Please Contact us on this toll-free Number: +91 81540 83753
Save E-Bike Specification
Mileage – 50-60 kms / charge
Maximum Speed – 25kmph
Battery – Gel Batteries
Voltage – 48V
Gradient – 15 degree
Brakes – Disc Brackes
Capacity – 2 passenger
Save Battery Operated Campus Car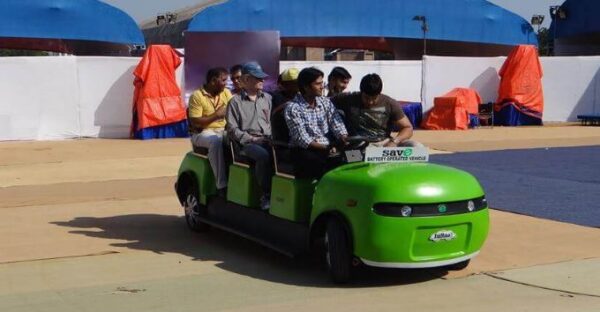 Save Battery Operated Campus Car Price
Please contact us on this toll-free Number: +91 81540 83753
Save Battery Operated Campus Car Specification
Mileage – 60-70kms / charge
Maximum Speed – 25kmph
Battery – Lead Acid Rugged Battery
Voltage – 60V
Gradient – 10 degree
Capacity – 4, 6 and 8 seater
Body – Treated tubular steel
Turning Radius – 4 mtrs
Electric Unit Consumed per charge – 5-6 units
Save Electric Vehicles Conta Details
159/4, Shed 2, Near Nana Chiloda Circle, Himmatnagar Highway. (Opp. Hotel Surya Palace)




District- Gandhinagar, Gujarat-382355

+91 81540 83753
Above all kinds of information are genuine and reliable, but if you have any problem regarding this post, then please comment for us. Thanks