City Life E Rickshaw Price in India, Specification, Mileage & Features
Hey, My Friends Hi and Welcome to Our Site. Are you searching for an article online in which you can find the City Life E Rickshaw Price List in India?
If yes and you are in search for such an article on the internet, then you have been landed in the perfect place.
Because in this article of mine I will be telling you all about the City Life E Rickshaw in India which you need to know.
I have created a table in which I have mentioned all the major specifications of this City Life E Rickshaw.
I hope you will like this article and you will get all the informative data for which you are searching on the internet. Ok So let's go for that friends.
You May Also Like To Check:
City Life XV-850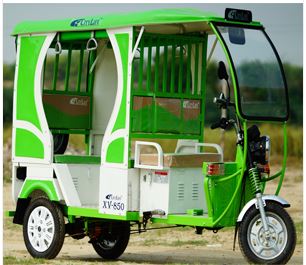 City Life XV-850 Price in India
Please call on this Number: +91 – 8199051010
City Life XV-850 Specifications
| | |
| --- | --- |
| Motor Type | 48 Volt 850 Watt Brushless Motor |
| Tested Power | 1660 Watt (Tested by ICAT) |
| Controller | 24 tube |
| Battery Type | 12 volt/100 Ah Lead Acid Battery |
| Wheel Base | 2100 mm |
| Loading Capacity | 380 Kg |
| Seating Capacity | 4+1(Driver) |
| Roof | Hard top Fiber |
| Tyres | 3/12 Ralco |
| Brake Type | Drum Brakes |
| Front Suspension | Telescopic |
| Top Speed | 23 KMH |
| Drive | Front and Reverse |
| Dimensions | 2770*985*1730 |
| Body Type | Mild Steel |
| Body Weight | 213 Kg |
| Unladen Weight | 328 Kg |
City Life XV-850 with Accessories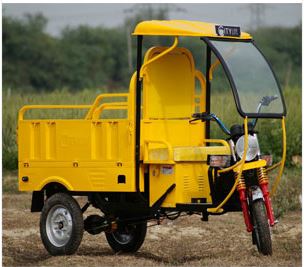 City Life XV-850 with Accessories Price in India
Please call on this Number: +91 – 8199051010
City Life XV-850 with Accessories Specifications
| | |
| --- | --- |
| Motor Type | 48 Volt 850 Watt Brushless Motor |
| Tested Power | 1660 Watt (Tested by ICAT) |
| Controller | 24 tube |
| Battery Type | 12 volt/100 Ah Lead Acid Battery |
| Wheel Base | 2100 mm |
| Loading Capacity | 380 Kg |
| Seating Capacity | 4+1(Driver) |
| Roof | Hard top Fiber |
| Tyres | 3/12 Ralco |
| Brake Type | Drum Brakes |
| Front Suspension | Telescopic |
| Top Speed | 23 KMH |
| Drive | Front and Reverse |
| Dimensions | 2770*985*1730 |
| Body Type | Mild Steel |
| Body Weight | 213 Kg |
| Unladen Weight | 328 Kg |
CityLife Loader XV-MAX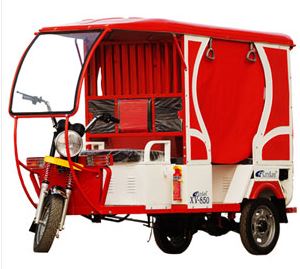 CityLife Loader XV-MAX Price in India
Please call on this Number: +91 – 8199051010
CityLife Loader XV-MAX Specifications
| | |
| --- | --- |
| Motor Type | 48v/850watt brushless motor |
| Tested Power | 1660 Watt (Tested by ICAT) |
| Controller | 24 tube |
| Battery Type | 12 volt/100 Ah Lead Acid Battery |
| Wheel Base | 2100 mm |
| Loading Capacity | 310 Kg |
| Seating Capacity | 1 Driver |
| Tyres | 3/12 Ralco |
| Brake Type | Drum Brakes |
| Front Suspension | Telescopic |
| Top Speed | 23 KMH |
| Drive | Front and Reverse |
| Dimensions | 990*2780*1468 |
| Body Type | Mild Steel |
| Body Weight | 224 Kg |
| Unladen Weight | 342 Kg |
City Life E Rickshaw Contact Details
Dilli Electric Auto Pvt Ltd

Miss. Nisha Chhabra

Ploat No 59,sector-56, phase -4,kundli

Sonipat – Haryana (India.) – 131028

Phone number: +91 – 8199051010
Hope you guys like this post, but if you have any query regarding this article, then please let me tell us through the comment, I will try to solve your problem as soon as possible, and if this post helpful to you then please share this article, with your friends and on social media. Thanks,