Nikola NZT Eelectric UTV
Nikola NZT Eelectric UTV – Utility Terrain Vehicles (UTV), also known as side-by-side, have many advantages for survivalists. It's agile enough to handle rough terrain and small enough to maneuver down narrow roads. 
It can seat two or more people and haul a lot of gear. Our latest article, "Offgrid Driver's Education: Learning to Drive a UTV," discussed many of these benefits and some UTV-specific driving methods.
The traditional off-road UTV is powered by a small gasoline motor that connects to a transmission, transfer box, and front and rear differentials to transmit power to all four wheels. 
Although this is an established formula, we are always open to new ideas that might improve it. It's not surprising that some of the same techs are making their way into UTVs, given the rapid growth in electric cars and trucks.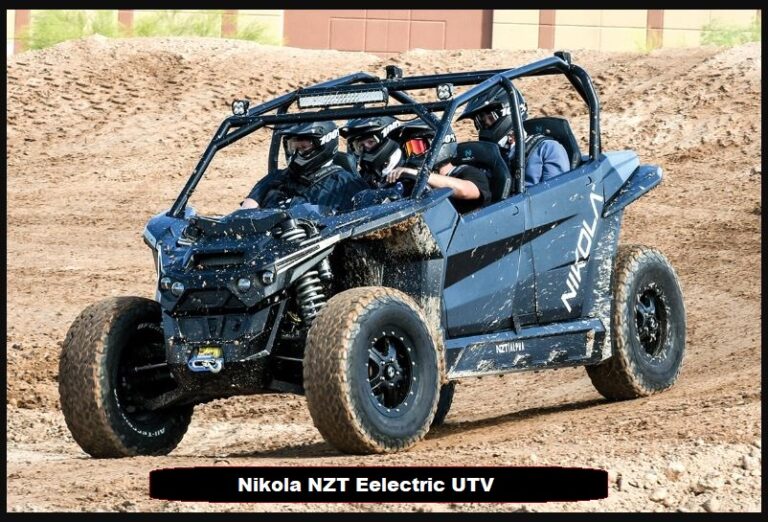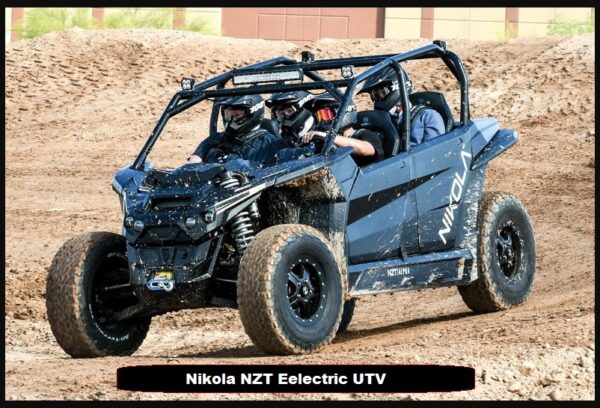 Nikola Corporation is named in honor of Nikola Tesla, an inventor, and electrical engineer. It has created a new off-road electric UTV called the Nikola NZT. The NZT is 100% electrical-powered. 
It has a low-mounted lithium-ion battery pack and four direct-drive electric motors, one at each wheel. Nikola claims this setup can produce 590hp and 722 ft/lbs torque. 
Electric motors are more powerful than gasoline engines and can produce peak torque as soon as they come off the line. They can propel the NZT from zero to 60 mph in just 3.5 seconds.
Nikola NZT claims 90-150 miles in "hardcore riding conditions." Nikola claims it can be charged in as little as 3 hours using the company's 400V charger, 8 hours using a 240V charger, and 18 hours using a standard 110V wall outlet charger. For off-grid charging, an optional 4 kW solar charger is available.
The NZT was designed for off-road usage, but you might be able to use it on public roads, depending on the laws in your state. 
Mirrors, turn signals, and fenders will all be included. You will also find various useful off-road features such as front and rear winches that can hold 4,500 pounds, electronic power steering, knobbly kevlar reinforced 33-inch tires, Method Racing Beadlock wheel, and internal bypass shocks from FOX Racing.
Most images of the Nikola NZT we have seen are 3D-rendered mockups. The video above shows an unfinished development mule. However, the platform is intriguing.
The NZT can be pre-purchased at no cost and will begin delivery in the first quarter of 2019. Prices for the final production vehicle will start at $28,900. Upgraded models can be purchased starting at $45,900. For more information, visit NikolaMotor.com.