Escort Wheel Loader XG 958 Price, Specification, Review, Features, Images
Today here in this article, you can get to know about the Escort Wheel Loader XG 958 price, Review, Specifications, Key Features, and images.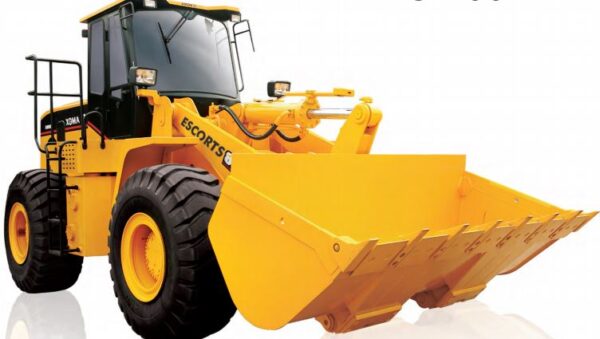 I hope it is useful for you, my friends, cause I assure you that all kinds of information are accurate and reliable.  I assure you that after visiting our site no need to go anywhere. I hope you guys like it.
You May Also Like To Check:
Escort Wheel Loader XG 958 Price in India
Please call at 1800-180-4488
Escort Wheel Loader XG 958 Key Features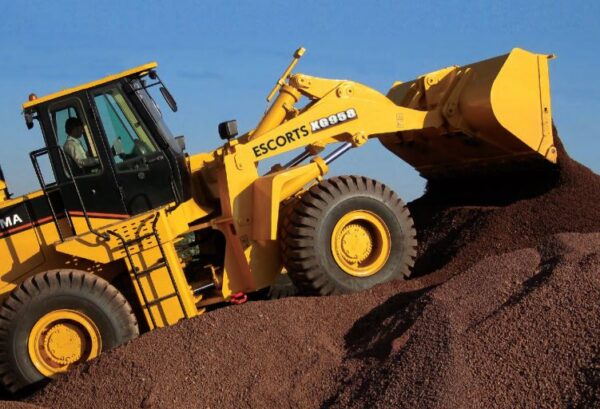 Engine Shangchai C6121
A 20-year-licensed engine based on CAT technology and standard.

Very high reliability and long service life.

High working efficiency and large torque backup.

Omnipotent Engine- the power output is unreduced even at 4500 meters and work under wide temp range -40 -+ 50 C.
Drive System
 4 WG 200 transmission with ZF technology is characterized by advanced technology, high reliability and drive efficiency Escort Wheel Loader XG 958 Specification
Braking System
Pneumatic assist disc brakes on all wheels oil wheel guaranteeing safe operation.

Nodular cast iron brake caliper with higher strength and better brake performance, added protective cover prevent sand and soil intrusion, and improve reliability.
Hydraulic System
XGMA patented a hydraulic system having higher working efficiency.

Pilot- operated valves for better reliability.

Single joystick operations for convenience.

Dual-pump confluence, steering priority, and heavy duty is unloading hydraulic system to improves the whole machine performance.
Working Device
Patented single tilt arm with Z- bar linkage mechanism (patent number: ZL 200520080209.X).

Dumping height of the standard working device is up to 3287 mm.
Bucket Device
Added Reinforcement plates inside and on both sides of the bucket.

Two sections, wear resistance bucket.

Higher top edge preventing spillage

Bucket with durable edge cutter.
Frame System
Fork-type rear frame with sufficient strength, toughness, and structural rigidity.

Sufficient space at articulation rendering easier maintenance access.
Cab and Apparent Parts
Ergonomically designed spacious and comfortable cabin with an excellent view.

Integral instrument steering column.

Large opening hood for convenient maintenance.

External-circulating system of ventilation, refrigeration, defrosting,




and heating.
Escort Wheel Loader XG 958 Key Specifications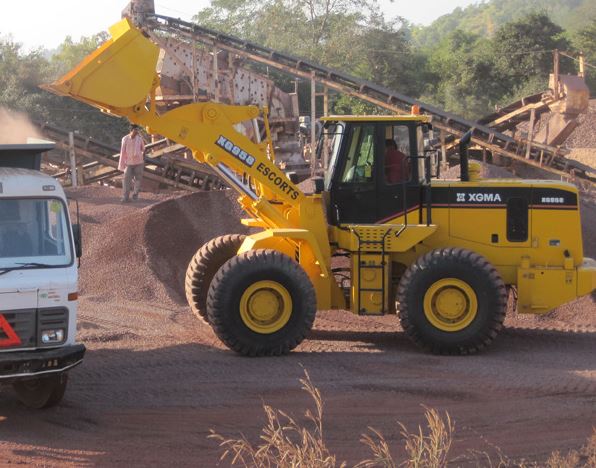 Engine
Model : Shanchai C6121

Rated Power : 160 KW / 2200 rpm

Type: Six Stroke Cycle, in-line and turbocharged
Hydraulic System
Type of Control: Pilot, Single handle

No: of Lift arm Cylinders – 2

No: of Tilt cylinders – 1

Working of loader hydraulic system: 18 Mpa
Performance Parameters
Rated load – 5000 kg

Bucket Capacity : 3 Cu.m

Machine weight: 16800 kg

Travel Speeds: Max Forward – 38.5 km/hr , Max Reverse – 25.5 Km/hr

Max breakout force: 168 KN

Steering Angle: +/- 35 deg

Min Turning radius: 6950 mm

Wheel Base: 3200 mm

Overall Dimensions ( L X W X H ) : 8110X 3010 X 3420 mm

Dumping Height:> 3000 mm

Dumping reach: 1300 mm

Number of gears – F4 / R 3

Fuel Tank Capacity: 300 L

Hydraulic Tank Capacity: 250 L

Tyre : 23.5 -25-16PR
I hope you got all the information which you were searching for online. And also that you enjoyed reading the article if you have any questions or doubts, you can comment below in the comment box. I will respond to you as soon as possible. And thanks for reading, stay tuned to me for more stuff like this.