Types of Mobile Cranes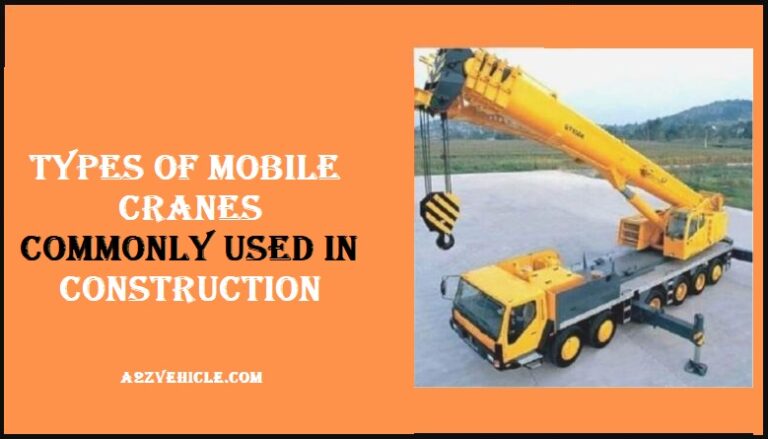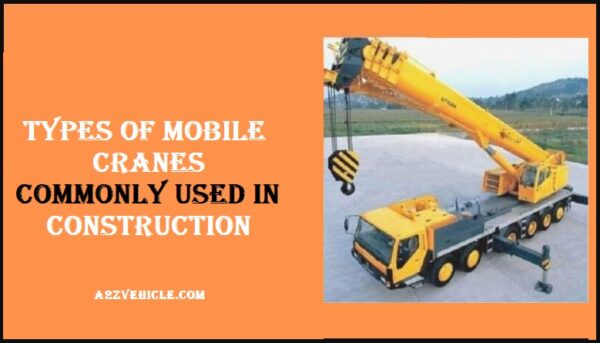 Mobile cranes move more easily than standard cranes because they are on crawlers or tires. Some of these mobile cranes can even be driven on the highway.
Mobile cranes are a very popular part of many projects because they can move around job sites and carry a lot of weight.
There are several different types of mobile cranes, including:
Carry Deck Crane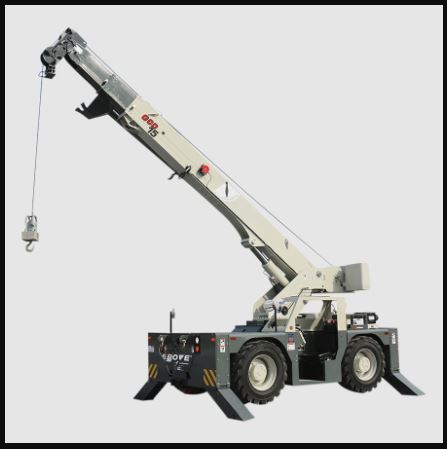 This is a small crane with four wheels and a boom in the middle that can turn in a full circle. The person who runs the crane sits in a cab at one end of the boom.
The engine is in the back, and the flat deck is just above the wheels. This makes lifting loads in tight spaces easy and moving them to a better place. This crane can move loads short distances, like the Pick and Carry.
Telescopic Handler Crane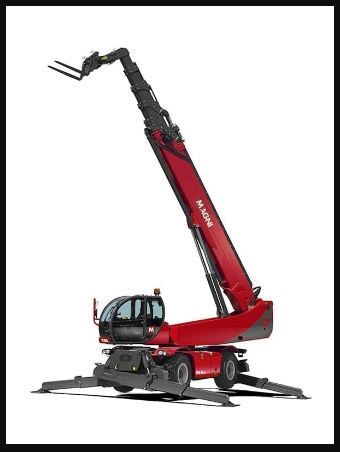 These cranes look like forklifts but have a telescoping boom that can be extended. Most of the time, they are used to lift framing trusses or move pallets of bricks.
On a turntable, they can turn around in a full circle. Most of them now have stabilizer legs and outriggers that must be lowered before they can be used.
All-Terrain Crane 

This crane is the perfect mix of rough-terrain and truck-mounted cranes. It is easy to move around and can be driven easily on roads, but it can also get through rough terrain. 
It is a popular piece of heavy-duty equipment because it can do many different jobs and move up to 1,300 tons.
Aerial Crane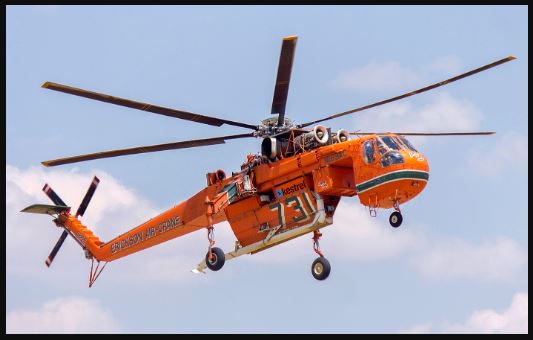 Aerial cranes, also called "sky cranes" because they look like helicopters, are made to move large loads from one place to another.
Most of the time, they are used to moving large loads to places that regular cranes can't get to.
They also help lift things to high-rise buildings and commercial centers, as long as the weight isn't too much for them.
These cranes are also very important when disasters happen and wildfires must be launched.
Floating Crane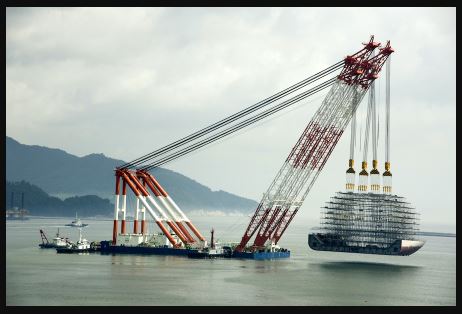 Most of the time, engineers use these cranes to build ports and bridges. But they can also load and unload ships with awkward or heavy cargo.
They are sometimes put on boats or barges and can carry more than 10,000 tons. A floating crane can also move a whole bridge section.
Crawler Crane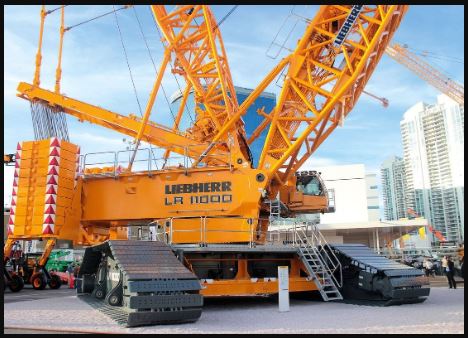 Heavy-duty cranes don't have wheels. Instead, they use treads, also called crawlers, to move from one place to another.
Most civil engineering projects prefer this kind of equipment because it is very stable and can carry up to 3,500 tons of weight.
Also, a crawler crane is not likely to get stuck in the mud when used in muddy areas or when it rains. The crawler crane may need to be taken apart before it can be moved.
Truck Mounted Crane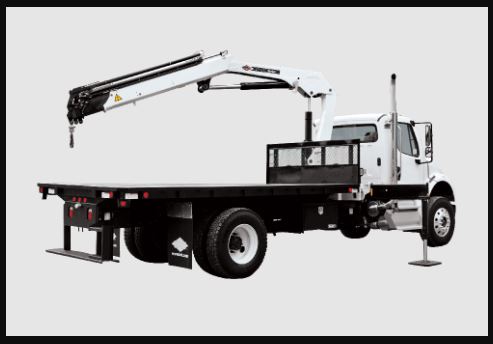 These are the most popular cranes you can rent or buy on the market. The crane is set up on a truck with rubber tires to make it easy to move. Depending on the site's needs, the outrigger can grow horizontally or vertically. 
It can do many different jobs and lift loads that weigh up to 1,300 tons. You don't have to bring it while driving on the highway. You drive it to the site instead. Most of these cranes can turn around in a full circle.
Travel Lift Crane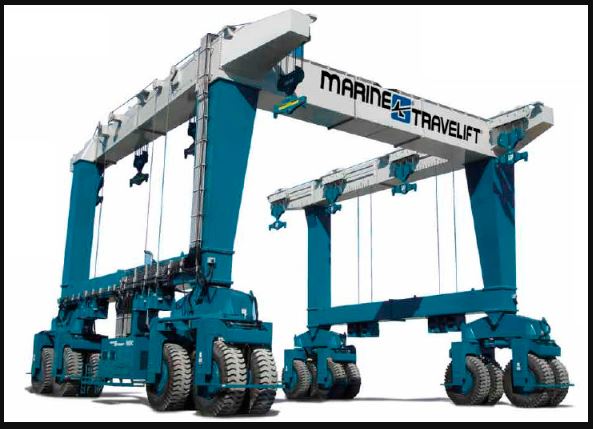 It is also called a boat crane or a gantry crane. It has two rectangular side panels connected at the top by a single-spanning beam. It can move around a lot because it has four wheels on each side.
They are especially helpful for pulling boats out of the water and putting them in the right place on the docks.
Pick and Carry Crane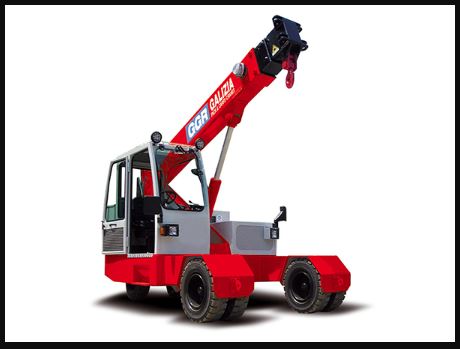 This is like the American version of this crane, a Carry Deck crane. Even though their design lets them travel on public roads, they don't have outriggers or stabilizers like other cranes.
They can, however, lift a load and move it a short distance. It can hold anywhere from 10 to 40 tons. They are better than small mobile cranes in every way. Also, they take less time to set up.
Railroad Crane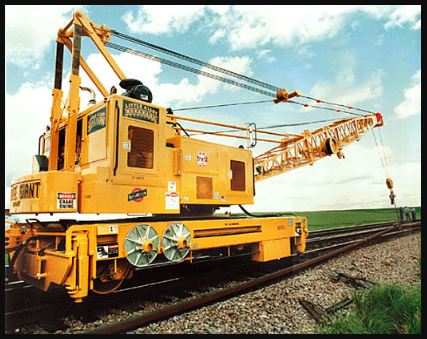 This is a crane made for use on railroads. It has wheels with flanges on them. A flatcar is often used to hold the simplest kind of railroad crane.
But there are more cranes for railroads that are made for that purpose. They are mostly used for recovery, loading and unloading freight in scrap yards and facilities, and maintenance.
Rough-Terrain Crane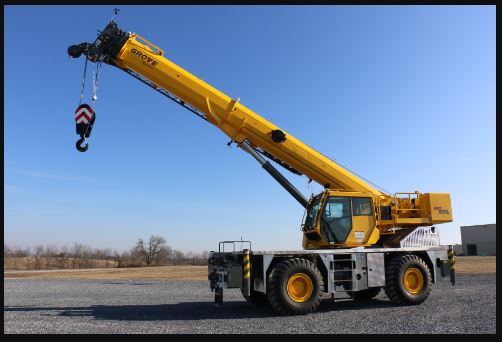 These cranes have wheels and engines that make it easy for them to move over rough terrain and landscapes.
This is the best choice if you want to start building in areas without roads or on undeveloped land that other cranes might not be able to reach.
It doesn't need any work on the site. The single-engine 4-wheel drive prime mover has enough power to move the boom and undercarriage in difficult terrain.
Sidelifter Crane
This type of crane is more permanent and is attached to the top of a flatbed semi-trailer or truck that goes on the road.
Most of the time, they are used to loading and unloading ISO-standard containers onto and off the flatbeds of trucks.
Parallel hoists on the flatbed section of a train or the ground are used to lift these containers. On some building sites, they can also be used.
Final Words
That was all about the Different Types of Mobile Cranes. I hope you got all the information which you were searching for online. And also that you enjoyed reading the article if you have any kind of questions or doubts you can comment below in the comment box. I will respond to you as soon as possible. And thanks for reading, stay tuned with me for more stuff like this.