Mahindra EarthMaster SX On Road Price, Specifications, Review, Features
Here in this post, you can get to learn about the Mahindra earthmaster SX on-road price, Mahindra earthmaster price list, Mahindra earthmaster on-road price, Mahindra sx price, Mahindra earthmaster specifications, I hope that all kinds of information helpful to you my friends, cause that all kinds of information are genuine and reliable.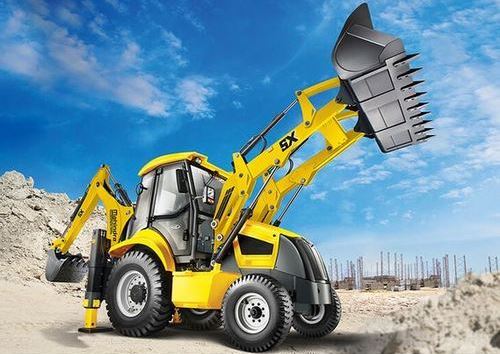 Welcome to our site friends!! and as usual, I am your Construction Equipment Guide come friends here. Today here in this article of mine, I am going to present the Mahindra EarthMaster SX Backhoe Loader information such as Price list, Technical specification including Driveline, Dimensions, Capacities, Performance, weight, Key Features, and Images. So get set ready for that My friends.
MORE POST:
Mahindra EarthMaster SX Price in India
We haven't a genuine price please contact at your nearest dealer.
Mahindra EarthMaster SX Backhoe Loader Key Features
Engine: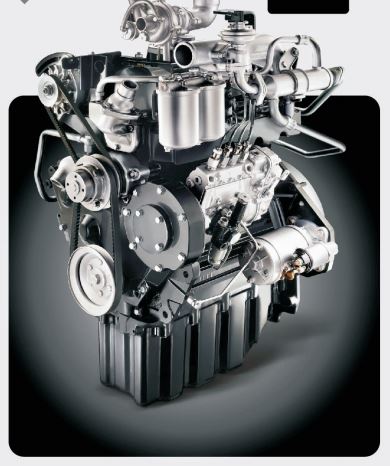 Best in class fuel efficiency with the proven Mahindra DITEC engine

10% more saving with Mahindra's DITEC engine

Compact 4 cylinder, 3532cc engine

BS III Pollution compliant
Saving: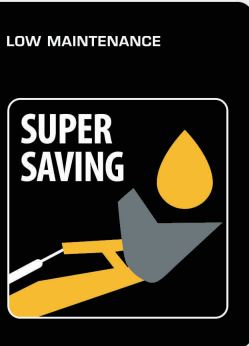 Hydraulic Oil: 50 Liters with 2000 hours change interval

Rear Axle Oil: 17.1 Liters with 1500 hours change interval

Engine Oil: 13 liters with 500 hours change interval

Transmission Oil: 10.2 Liters with 1000 hours change interval
Superior Productivity and Performance: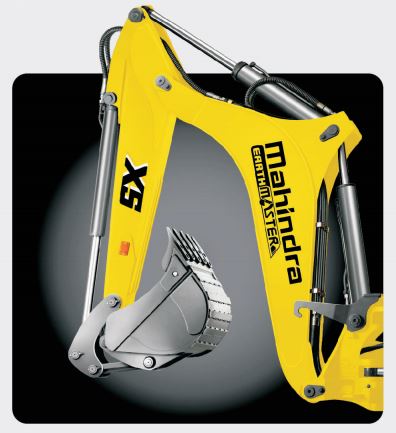 Banana boom with 7% more reach

Rugged and reputed gear pump

Maximum dig depth: 4885 mm

Loader Dump height: 2708 mm
Superior Convenience And Comfortable Design: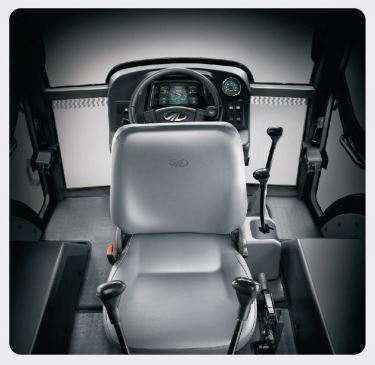 Ergonomic layout and seating all controls smooth and in easy reach

Advanced Mechanical control levers

21-century styling, with plush car like interiors

Personal storage space and tool box with easy access
Mahindra EarthMaster SX Backhoe Loader Specifications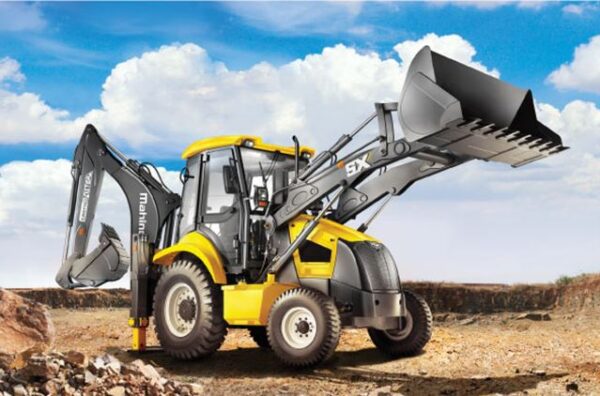 ENGINE
Mahindra DITEC Diesel Engine

Turbocharged Intercooled

No. of Cylinders

4

Displacement

3532 cc

Gross Horse Power

83 PS (80 HP) @ 2300 RPM

Peak Gross Torque

321 Nm @1300-1700 RPM

HYDRAULICS
System Type and Pressure

Open Centre: 250 Bars (3675 psi)

Pump Type

Fixed Displacement Gear Pump

Pump Delivery

115 litres @ 2350 RPM

Control Valves (Backhoe Loader)

Sectional Valves (Sandwich Type, Individually Replaceable)

TRANSMISSION
Type:

 Four Speed (4 Forward, 4 Reverse), Low Noise, Two Wheel Drive (2 WD), Synchro Shuttle Transmission with Electrically Operated Reversing Shuttle and Torque Convertor having Stall Ratio of 2.64:1

AXLE
Rear Axle:

Rigidly mounted drive axle, with outbound planetary final drives, driven by short drive shaft.

Front Axle:

Centrally pivoted, non-driven unbalanced type axle, with total oscillation of 16°, with remote greasing facility for the main pin.

BRAKES
Service Brakes:

Hydraulically actuated, self adjusting, maintenance free, oil immersed multi-disc, on the rear axle, operated by independent foot pedals, joined together for normal operation.

Parking Brakes:

Hand operated, inbuilt in the rear axle, low maintenance, disc type.

ELECTRICALS
Electrical

Dust proof switches, ignition controls for engine start and stop, horn & reverse alarm, water and dust proof electrical connectors.

Battery

100Ah, 12V, Low maintenance battery.

Alternator

90 Ampere.

CABIN

Ergonomically designed cab with contemporary styling, excellent operator comfort, day and night time visibility, rear view mirror, multiple storage options, two door access, sliding rear window, stowable doors and an integrated tool box.

Cabin frame built with sturdy tubular sections and protected with CED technology for longer rust protection.

Fully adjustable premium operator seat with safety belt. Excellent leg space, conveniently positioned control levers and pedals.

Low line curved hood to enhance operator visibility.

STEERING
Steering

Front wheel hydrostatic power steering, with priority function and pressure relief setting of 145 bar.

OPERATOR INFORMATION AND ENTERTAINMENT SYSTEM
Front Cluster

With Speedometer, Turn and Head Light Signals indicating RPM, Kilometers Run, Hours Run, Fuel Level, Temperature.

MAHINDRA EXCAVATOR PERFORMANCE
Maximum Dig Depth

4885 mm

Reach at Ground Level to Slew Centre

5720mm

Reach at Full height to Slew Centre

2977mm

Maximum Working Height

5969mm

Maximum Load Over Height

4228 mm

Excavator Pivot Mechanism

Side Shift

Side Reach to the Centre of the Machine

6314 mm

Excavator Bucket Breakout Force

5214 kg

Excavator Arm Breakout Force

3435 kg

Lift Capacity to Bucket Pivot at Full Reach with Bucket

1180 kg

Backhoe Bucket Capacity

0.27 CuM

LOADER PERFORMANCE
Dump Height

2708 mm

Load Over Height

3253 mm

Reach at Ground

1933 mm

Maximum Reach at Full Height

1115 mm

Loader Bucket Breakout Force

6243 kg

Loader Arm Breakout Force

5594 kg

Loader Lift Capacity at full height

3428 kg

Loader Bucket Capacity

1.1 CuM

SPEED (GERA FORWARD/REVERSE)
1st F/R

5.66 km/hr

2nd F/R

9.11 km/hr

3rd F/R

20.00 km/hr

4th F/R

39.97 km/hr

SERVICE CAPACITIES
Hydraulic Oil Circuit Capacity

100 Litres

Fuel Tank

120 Litres

Engine Coolant

17 Litres

Engine Oil

13.7 Litres

Transmission

19.2 Litres

Rear Axle

17.1 Litres

SERVICE REPLACEMENT CAPACITIES
Hydraulic Oil Circuit Capacity

50 Litres

Fuel Tank

120 Litres

Engine Coolant

Ready Mix (17 Litres)

Engine Oil

13 Litres

Transmission

10.2 Litres

Rear Axle

17.1 Litres

TYRES STANDARD (TRACTION)
Front

9 X 16-16PR

Rear

16.9 X 28-12PR

OPTIONAL (HEAVY DUTY)
Front

9 X 16-16PR

Rear

14 X 25-20PR

TURNING RADIUS
Outside Bucket (Inner Wheels Braked)

4475 mm

Outside Wheels (Inner Wheels Braked)

3091 mm

Outside Bucket (Inner Wheels Not Braked)

5638 mm

Outside Wheels (Inner Wheels Not Braked)

4464 mm

SHIPPING WEIGHT OF VEHICLE
Shipping weight of the Machine with Industrial Tyres

7430 kg

Shipping Weight of Machine with HD Tyre

7580 kg
Mahindra Construction Equipment Customer Service
Corporate Address:
Mahindra & Mahindra Ltd., Construction Equipment Gate No. 2, 1st Floor, Powerol Building, Akurli Road, Kandivali(E), Mumbai- 400 101.
Phone Number: 1800-209-6006
Mahindra Official Website: www.mahindraconstructionequipment.com
That was all about the Mahindra EarthMaster SX Backhoe Loader Technical Specifications and other important details. I hope you got all the information which you were searching for online. And also that you enjoyed reading the article if you have any kind of questions or doubts you can comment below in the comment box. I will respond to you as soon as possible. And thanks for reading, stay tuned for more New Mahindra EarthMaster Backhoe Loader Information.