General Insurance Companies in India
General Insurance Companies: Today here in this post, We are going to share with you What is General Insurance? "Types of general insurance" and List of General Insurance Companies in India information. I hope it will useful to you. So let's check it out.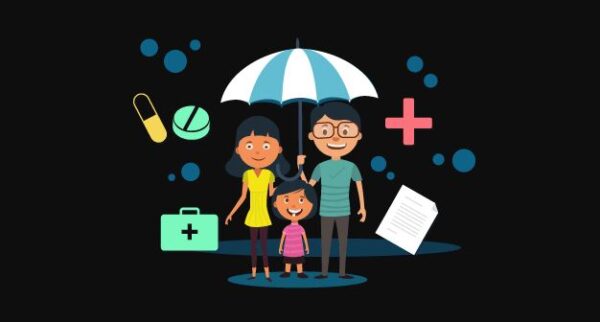 What is General Insurance?
General insurance including homeowners and automobile policies, gives payments depending on the loss from a particular financial event.
General insurance is typically defined as any insurance that is not planned to be life insurance.
It is called property and casualty insurance in the USA and Canada and non-life insurance in Continental Europe.
You May Also Like To Check: Types of motor insurance
Types of general insurance
➽ Home Insurance:
It protects a house and its contents.
➽ Marine Insurance:
Marine cargo insurance covers goods, cargo, freight, and other interests against damage or loss during transit by rail, sea and/or air, road.
➽ Commercial Insurance:
Commercial insurance includes solutions for all sectors of the industry arising out of business operations.
➽ Motor Insurance:
Motor Insurance can be divided into 2 groups, first 2 wheeled vehicle insurance and second 4 wheeled vehicle insurance.
➽ Health Insurance:
Common types of health insurance include:
Individual health insurance,

Family floater health insurance,

Comprehensive health insurance

Critical illness insurance.
➽ Travel Insurance:
Travel insurance can be broadly grouped into:
Individual travel policy

Family travel policy

Student travel insurance

Senior citizen health insurance.
List of General Insurance Companies in India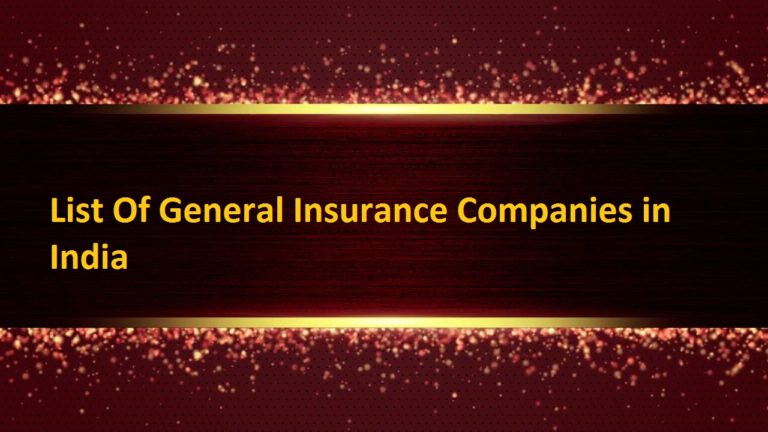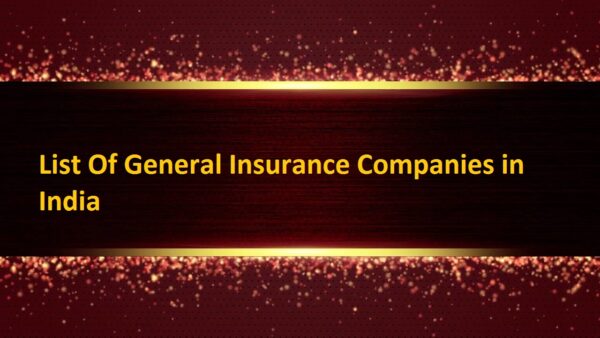 General Insurance Company Name List
Agriculture Insurance Company of India
Apollo Munich Insurance
Bajaj Allianz General Insurance
Bharti AXA General Insurance
Cholamandalam MS General Insurance
Cigna TTK Health Insurance Company Ltd – Cigna TTK
ECGC (Export Credit Guarantee Corporation of India)
Future Generali India Insurance Company Ltd
HDFC ERGO General Insurance
IFFCO Tokio General Insurance Company Limited
Liberty General Insurance
Magma HDI General Insurance
Max Bupa General Insurance
National Insurance Company Limited
New India Assurance
Oriental Insurance Company
Raheja QBE General Insurance Company Ltd – Raheja QBE
Reliance General Insurance
Religare Health Insurance
Royal Sundaram General Insurance Co. Limited
SBI General Insurance Company Ltd
Shriram General Insurance Company Ltd
Star Health and Allied Insurance
Tata AIG General Insurance
United India Insurance
Universal Sompo General Insurance

I hope you like this post, but if you have any problem regarding this article, then please comment for us, I will solve your problem solution as soon and if you like it so please share with your friends and on social media, Thanks for visiting our site and stay tuned with me for more stuff like. keep Smile, Take care of your family.
You May Also Like To Read: