VOLVO A60H Articulated Hauler Price, Specs, Review, Features
Hello Guys!! Here in this post, You can learn about the VOLVO A60H Articulated Hauler information including this points:
VOLVO A60H Price New

VOLVO A60H Specs

VOLVO A60H Review

VOLVO A60H Features
I hope it will be helpful to you. So let's check it out… 
Since introducing Gravel Charlie, the world's first series manufactured articulated hauler, Volvo has always led the way in pioneering technology that delivers the ultimate sustainable performance. The VOLVO A60H Articulated Hauler – the largest articulated on the market – is the latest step on that journey and the most recent addition to the Volvo Articulated Hauler range. With long service intervals, fast cycle times and an unrivalled operator experience, this machine produces the lowest possible cost per tonne.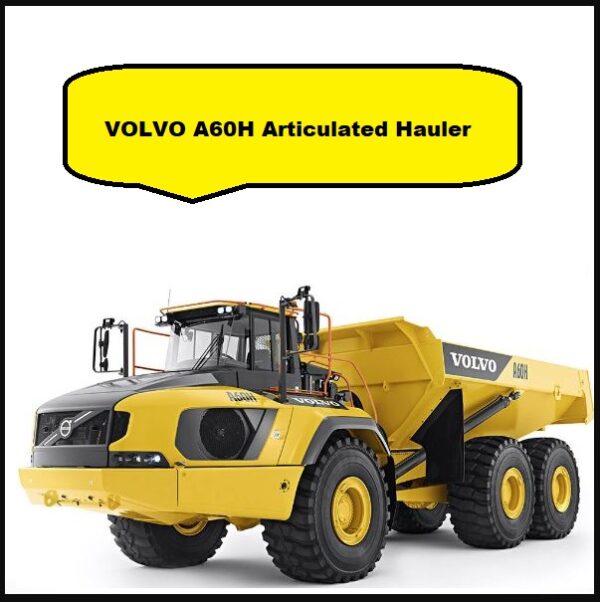 VOLVO A60H Price New
Call For Price: +1-855-235-6014
VOLVO A60H Weight
Net Weight: 96,452 lbs
VOLVO A60H Horsepower
Horsepower: 630 hp
VOLVO A60H Payload Capacity
Payload Capacity: 61 sh tn
VOLVO A60H Body Volume, SAE 2:1 Heap
Body Volume, SAE 2:1 43.9 yd³
VOLVO A60H Specs
Payload capacity

61

 sh tn
Body volume, SAE 2:1 heap

43.9

 yd³
Net weight

96,452

 lbs
Gross weight

217,706

 lbs
Engine

Volvo D16J

Max engine gross power

630

 hp
Engine speed at max engine torque

1,800

 rpm
Max SAE J1349 gross torque

2,183

 lbf ft
…at engine speed

1,050

 rpm
Max speed

34

 mph
VOLVO A60H Review Video
That's all about the VOLVO A60H Articulated Hauler Price, Specs, Features. I hope you got all the information which you were searching for online. And also that you enjoyed reading the article. If you have any questions or doubts, you can comment below in the comment box. I will respond to you as soon as possible. And thanks for reading; stay tuned for more stuff like this.