Hello Guys!! Here in this post, You can get to know about the Ram Truck Price List in 2023. I hope it will be helpful to you. So let's check it out…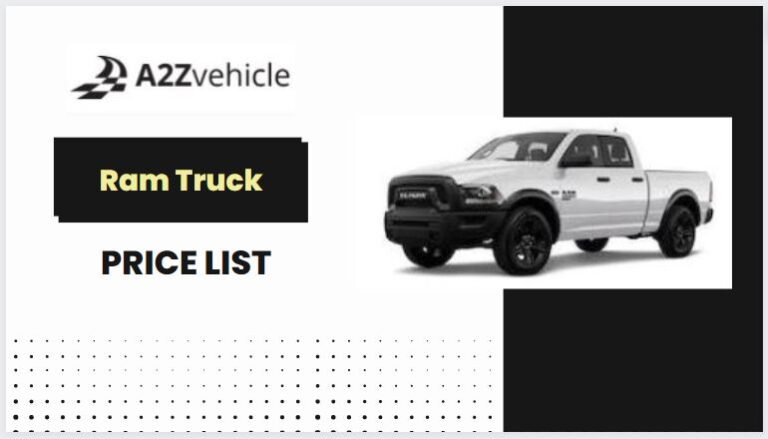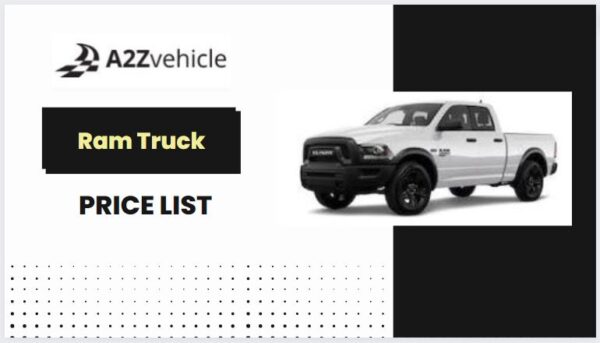 Ram Truck Price List USA 2023
| | |
| --- | --- |
| MODEL NAMES | STARTING MSRP |
| Ram 1500 | $38,295 |
| Ram1500 Classic  | $31,445 |
| Ram 2500 | $45,210 |
| Ram 3500 | $47,315 |
| Ram ProMaster Cargo Van | $41,510 |
| Ram ProMaster City Cargo Van | $33,920 |
| Ram ProMaster City Wagon | $34,415 |
| Ram ProMaster Window Van | $47,345 |
Ram is the name of a pickup truck that was established in 2009 under the umbrella of Chrysler Group.
The spin-off of the renowned Ram label from Dodge could enable the company to concentrate on developing and marketing the only car-based range.
Dodge began manufacturing trucks in 1917, and it first used Ram's head as a hood ornament to distinguish its trucks around 1932.
It was in 1981 that Lee Iacocca and Dodge's marketing team chose to designate their truck line after the tough old emblem known as the Ram.
Since then, the Ram range of trucks has been an integral aspect of the Dodge brand's image, and with good reason.
The Ram vans and trucks were a part of the full-size market against the backyard rivals Ford, Chevrolet, and GMC. Since the brand was split in 2009, Ram has continued to be a leading brand.
Ram trucks have built medium, light, and heavy-duty trucks and vans. They are known for their toughness, exceptional towing capacity, and affordable price.
How do I contact Ram?
Call: 866-726-4636
Mail:
Ram Customer Care
PO Box 21-8004
Auburn Hills MI 48321-8004
Phone or chat on Monday-Friday, 7 a.m. – 11 p.m., and Saturday, 9 a.m. – 5 p.m.
https://www.mopar.com/en-us/services/find-dealer.html
Official Website: www.ramtrucks.com
Conclusion
That's all about the Ram Truck Price List 2023. I hope you got all the information which you were searching for online. And also that you enjoyed reading the article if you have any kind of questions or doubts you can comment below in the comment box. I will respond to you as soon as possible. And thanks for reading, stay tuned to me for more stuff like this.