Kubota U17 Price, Specs, Weight, Attachments, Review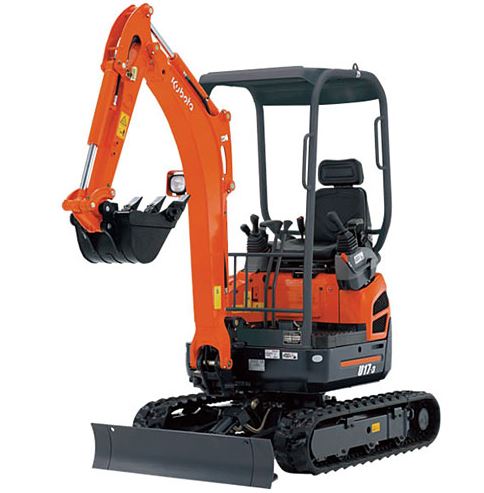 Hey, My Dear Friends Hi!! I am your All Construction Equipment Guide come friend here as usual. Are you planning to buy Kubota U17 Zero Tail Swing Compact Excavator And do you know about that Kubota u17 price, Kubota u17 review, Kubota u17 for sale, Kubota u17 excavator specs, Kubota u17 lifting capacity, Kubota u17 attachments? If you don't know. So don't worry my friends here in this article of mine, I will be telling you everything you need to know about Kubota U17 Zero Tail Swing Compact Excavator. Ok so let's go for that.
Kubota U17 Zero Tail Swing Compact Excavators Price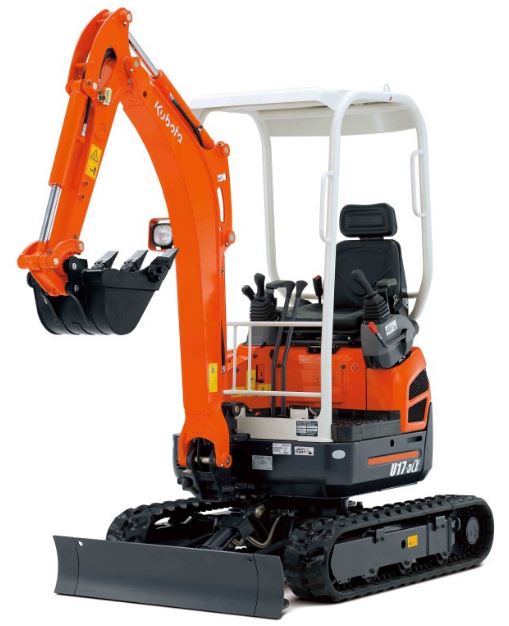 Kubota U17 Price: $28,243 USD
Kubota U17 Zero Tail Swing Compact Excavators Key Features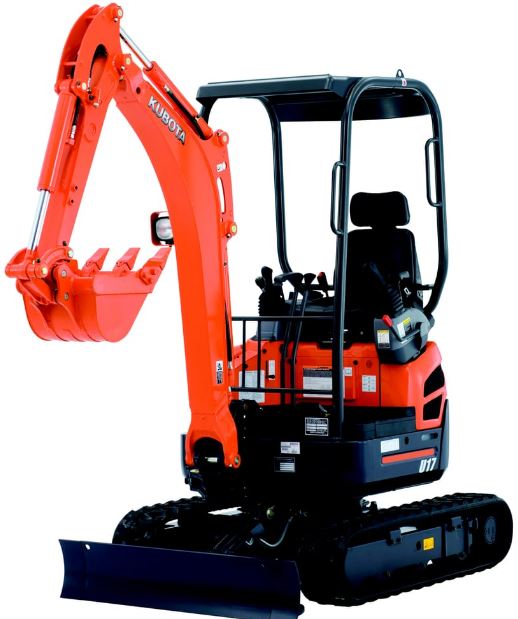 Engine Performance:
Upgraded the engine from 13HP to 16.1HP

U17 delivers more of the power and dependability your work requires.

it offers low noise and vibration levels, exceptional fuel efficiency.
Zero Tail Swing:
Zero-tail swing means you will never again worry about what is to the side or behind you while you work.

No matter how far you turn, the tail always remains within the width of the tracks.

Zero-tail swing also ensures excellent balance, stability, and faster operation.
Improved Pump Capacity:
The Hydraulic pump capacity to 11.9 GPM (45 /min), providing you the boost of versatility you want to take on a wide variety of jobs.
Digital Panel:
Informative, interactive and functional, Kubota's Intelligent Control System LCD panel

Accurately displays timely diagnostic readings and routine maintenance alerts.

You can check engine RPM, temperature and oil levels

It even emits an alert when the tank is nearly full during refueling.
Strong Bucket Breakout Force:
A breakout force of 3,417.2 lbs, with the dedicated bucket and quick coupler.
Kubota U17 Specs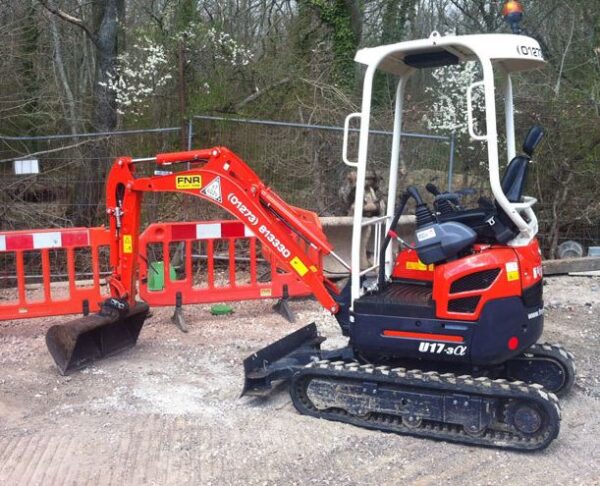 Model

U17

Type of ROPS / OPG (Top Guard Level I)*

Canopy

Type of tracks

Rubber

ENGINE
Model

Kubota D902-E3

Output (SAE J1995 gross)

HP (kW)/rpm

16.1 (12.0) / 2300

Output (SAE J1349 net)

HP (kW)/rpm

15.1 (11.3) / 2300

DIMENSIONS
Displacement

cu. in. (cc)

54.8 (898)

Overall length

ft. in. (mm)

11'7″ (3545)

Overall height

ft. in. (mm)

7'8″ (2340)

Overall width

ft. in. (mm)

3'3″ (990) / 4'1″ (1240)

Min. ground clearance

in. (mm)

5.9″ (150)

HYDRAULIC SYSTEM
Pump capacity

GPM (l/min)

4.57 (17.3) x 2 / 2.75 (10.4) x 1

Auxiliary hydraulic flow

GPM (l/min)

7.32 (27.7)

Max. breakout force
Bucket / Arm

lbs. (kgf)

3417.2 (1550) / 1918 (870)

DRIVE SYSTEM
Travel speed
Low / High

mph (km/h)

1.4 (2.2) / 2.6 (4.0)

Max. drawbar pull

lbs. (kgf)

4865 (2207)

Tumbler distance

ft. in. (mm)

4'0″ (1230)

Crawler length

ft. in. (mm)

5'2″ (1585)

Shoe width

in. (mm)

9.1″ (230)

Ground contact pressure
psi (kgf/cm2)

3.8 (0.27)

SWING SYSTEM
Unit swing speed

rpm

9.1

Boom swing angle
Left / Right

degree

65 / 58

BLADE
Dimensions
Width

ft. in. (mm)

4'1″ (1240) / 3'3″ (990)

Height

in. (mm)

10.3″ (260)

Max. lift above ground

in. (mm)

11.0″ (280)

Max. drop below ground

in. (mm)

7.5″ (190)

OTHER
Hydraulic oil (reservoir / system)

gal (l)

3.4 (13) / 6.1 (23)

Fuel reservoir

gal (l)

5.02 (19)

Operating weight (Including operator's weight 175 lbs.)

lbs. (kgf)

3703 (1680)
I hope you like this article because above that all kinds of information are genuine and reliable, But if you have any query regarding this article, then please comment below in the comment box. If you like it so please share it on social media. Thanks for visiting our site friends.